When clients buy a life insurance policy, many view it as a set-it-and-forget-it product that'll be there when they need it.
And while that lends some truth in certain situations, it's also worth noting how much life—and life insurance needs—can change over time.
Life insurance policies are assets, and like any assets, they should be regularly reviewed to make sure your clients are optimally protected. With our easy-to-implement Comprehensive Analysis and Review (CAR) program, you can add value to your practice while enhancing your most important relationships with an efficient life insurance policy review.
It's recommended to consistently review life insurance policies to make sure:
All current goals and objectives are met.
Changes in lifestyle or health are accounted for.
Life insurance coverage is competitively priced.
The amount of life insurance aligns with clients' overall goals.
The life insurance policy is performing well.
If you're interested in getting started with life insurance policy reviews for your firm, check out the infographic below to see how easy it can be with our CAR program. All that's needed from you today is to recognize the opportunity ahead of you.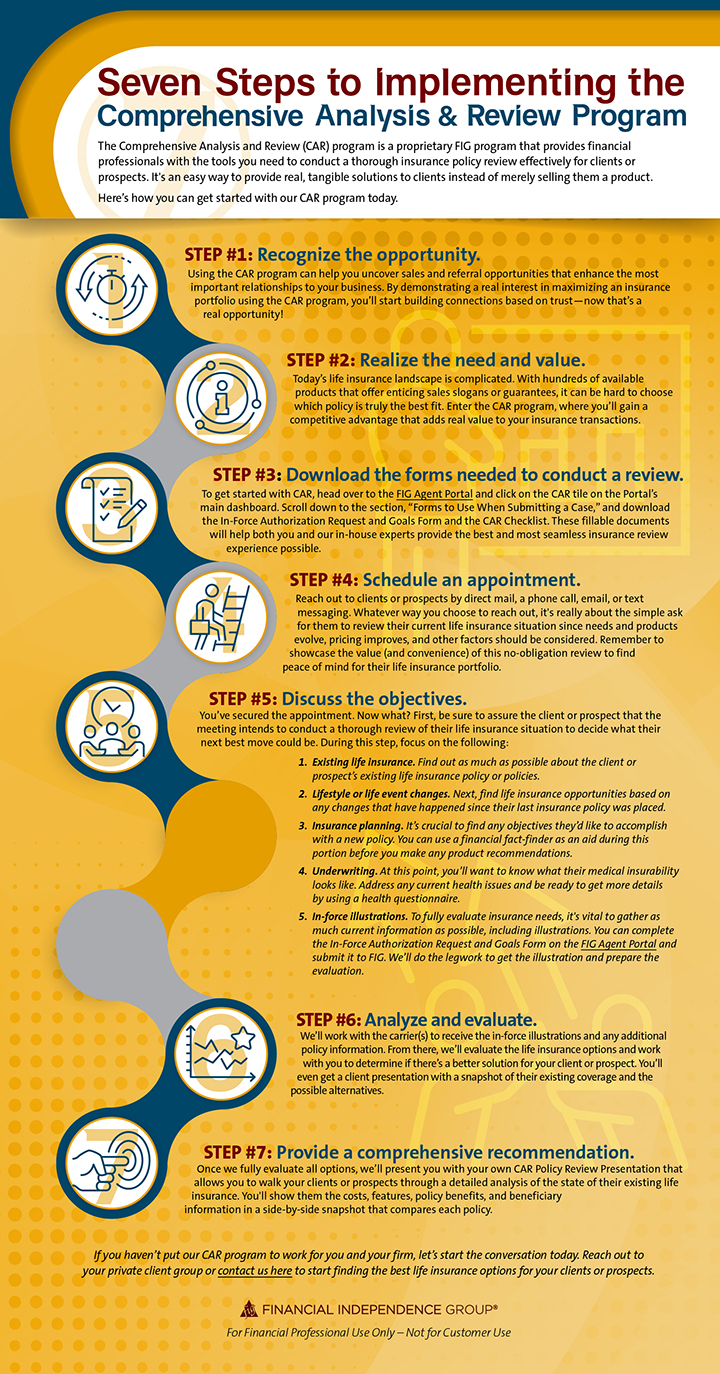 ---