Thinking of entering the retirement plan market?
Try MillenniuM Business Retirement Plan Review.
Retirement plans are an ongoing concern with all business owners. While new markets can be challenging, understanding retirement plan issues most business owners face gives you a competitive advantage as a financial professional. This is where MillenniuM Investment & Retirement Advisors (MIRA) comes into play.
With constant updates such as industry changes, employee issues pertaining to retirement plans, and a lack of education of fiduciary practices, business retirement plans should be reviewed on an annual basis. However, an annual review often gets overlooked by the plan sponsor.
So, how can the business owner be certain they maintain the best plan for their employees and company? Well…the answer could be you.
Starting the Retirement Plan Review Conversation
You can start the conversation with business leaders by utilizing MillenniuM's patented technology to create a unique experience to establish credibility in your local market. MillenniuM will generate the Business Retirement Plan Review of the company's current retirement plan at no expense to the business owner. This review will WOW all business owners and their key executives.

With the MillenniuM Business Retirement Plan Review, you'll present the assessment to the business owner and start the conversation to build a custom solution for each small- to medium-sized business, rather than take a "one-size-fits-all" approach. In addition to identifying retirement plan pain points for the company, you may be able to increase conversion rates with exclusive coaching from our industry partners.
You'll gain an in-depth understanding of the complexities of the retirement plan market with supportive marketing and business resources for each step of the process. You'll be equipped to solve major retirement plans issues while building lasting client relationships.
Features of MillenniuM Business Retirement Plan Review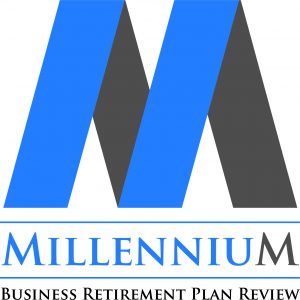 All this sounds great, but it may seem like a lot of work on your end. That's not the case, however.
With MillenniuM's experts working side-by-side with you as you forge your way, you'll gain access to a plethora of program features, such as:
Assistance with prospecting and target developing
Access to call scripts, seminars, webinars, and sample proposals
In-person and phone training to prepare for meetings
Access to proprietary benchmarking and sales tool
Sales support and conversion assistance
Unlimited access to a team of ERISA attorneys and actuaries
8-Step Business Retirement Plan Review Program
We know, we know, MillenniuM is sounding pretty awesome right now. And you may be realizing that you need to add this unqiue revenue stream to your business model.
But how does the eight-step process work once you're committed to the program? We're glad you asked! Here's how the program works for new members, and what you can expect along the way.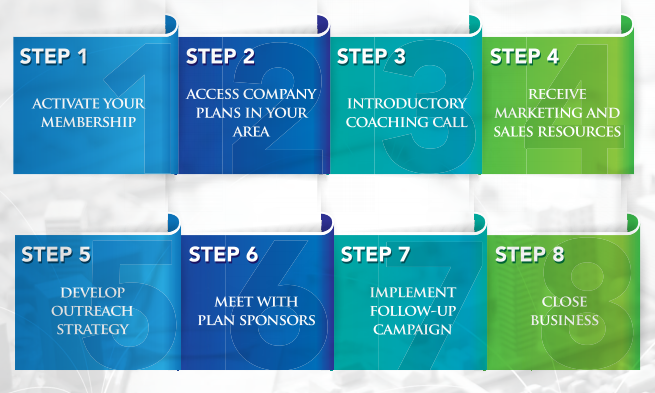 Getting Started
1. Activate Membership
Once the advisor is ready to enter the retirement plan market, the MillenniuM membership will be activated by MIRA to begin maintaining the best retirement plans for local business owners!
2. Access Company Plans
In this step, MIRA looks at the facets of the plan many advisors overlook. This is an integral part of the overall strategy, where MIRA looks at:
The number of participants that are no longer active employees
How asset-based pricing impacts the "good savers" in the company negatively; such as the business owner, C-suite executives, top salespeople, and long-term employees
The current plan's "symptoms," and if the proposed plan has those same symptoms
Investments using the PlanGrader software, where MIRA looks to fund from the benchmark rule—not peer-to-peer comparisons
Preparation & Strategy
3. Introductory Coaching Call
After MIRA assesses the company plans, now the real preparation begins! It'll start with an introductory phone call together to go over some key issues that'll provide a better understanding of the revised plan.
In this call, you, the advisor, will decide how many hours to commit to the program. You'll also want to think about how to attack the market (cold-calling, seminars, webinars, luncheons, etc.).
4. Receive Marketing & Sales Resources
At the end of the first call, MIRA will have a target list ready for review.
Depending on the approach taken, in-depth discussions will take place on how to tailor marketing and sale resources to the advisor's brand. Assisting in this process as much or as little as preferred, MIRA can work with the advisor's already-established approach—or help build a new one—to use in the 401(k) space to tailor the material.
Remember, the advisor always has the last call on everything. MIRA wants the advisor satisfied with every aspect, so they can focus on the energy and commitment needed to secure new business.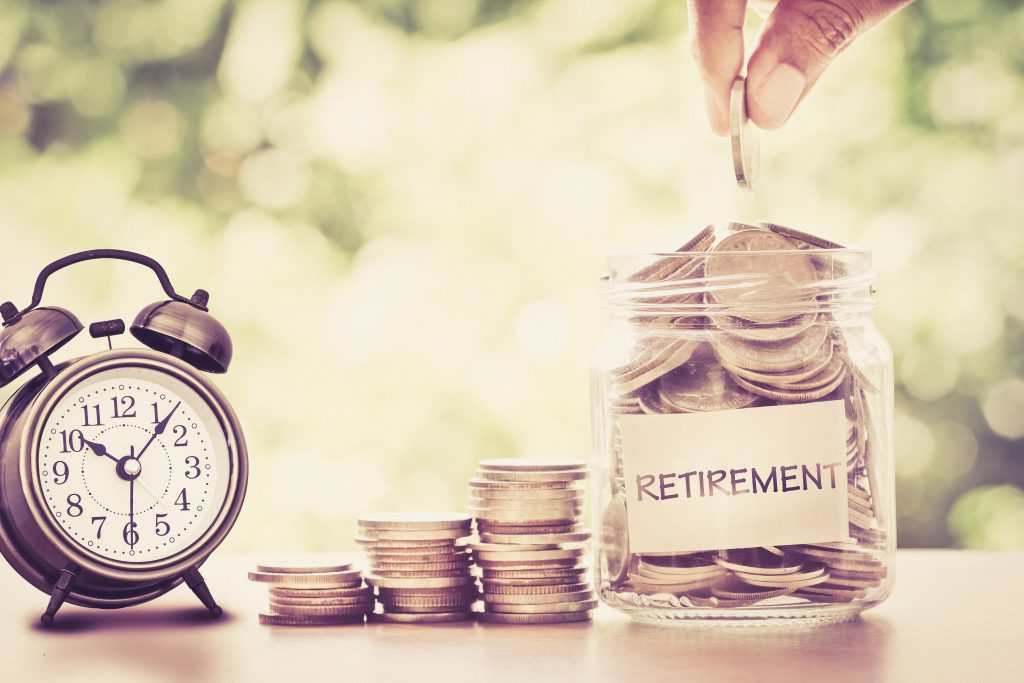 5. Develop Outreach Strategy
Now, we strategize.
This step can take a few phone calls with MIRA, and a couple of weeks to fully optimize. It's even possible to visit for a half-day or so to outline the strategy and get things in order.
MIRA will assist in developing this strategy as much—or as little—as desired. After all, it'll be the advisor's strategy, and MillenniuM wants everyone happy with the outcome.
Meeting with Decision Makers
6. Meet with Plan Sponsors
Here, the rubber meets the road.
This process can take a couple of days to a few weeks; depending on how motivated an advisor is, and what can fit into the schedule.
MillenniuM is here to assist from start to finish, working to focus on specific opportunities that'll be the most profitable, assuring the advisor's time is never wasted.
If the advisor has established relationships and wants to take the responsibility to set up meetings, they can. If not, MIRA will help along the way, working alongside to confirm meetings.
The advisor is tasked with making sure the plan fits their practice, and upholding the "drip campaign," to follow-up with prospects, as well as track the results.
Implementing & Closing Business
7. Implement a Follow-Up Campaign
In the follow-up campaign, MIRA will assist in providing the materials and articles to use in the follow-ups and drip campaigns. Be advised, it usually takes five to seven additional "touches" before closing a deal with a given business, so it's essential to follow-up for success.
As expected, MIRA is here to help implement these campaigns, or the advisor can be the driving force.
Regardless of what's decided, MIRA will make sure the advisor is well prepared and keeps them on track with follow-up ideas, campaign strategies, and more. This stand out from the competition.
8. Close Business
Now we're close to closing!
Since this is a "multi-touch" business, be forewarned closing may take a while—anywhere from 6-12 months depending on the plan that was created, how motivated the prospect is, and what type of relationship the advisor holds with them.
Can you guess what's next? Yep.
MIRA will offer support in this step, too. MillenniuM is there when the deal is closed, and will help with the transition, too. This way, the new client knows they're in excellent hands with an entire team behind their company's retirement plan.
Bottom Line
If you're looking for a new and innovative approach to earn more business for your firm, while helping local businesses around you, then MillenniuM may be the perfect fit.
---
Contact your private client group or sign up in our Agent Portal (or contact us here) to learn more on the MillenniuM Retirement Plan Review.
You could be on your way to solving retirement issues while forming lasting relationships.