Updated April 11, 2019, at 10:45 AM
Are you aware of our Elevate for Life program? Maybe a little? Or not so much? Check out what this innovative and unique marketing platform can do for your financial advising business.
First Things First: What is Elevate for Life?
In a nutshell, it's a program focused on development, support, and strategy implementation to make you a high-quality life insurance producer.
Developed in 2016, Elevate for Life is a specialized marketing program where you will get personal coaching and training on how to conquer the challenges you face, so you can churn out the best possible results for your business. With total support along the way, you learn how to become an ultra-successful life insurance producer—landing your firm in front of more qualified prospects than ever before.
Convinced Elevate for Life could be right for you? Click here to download our flyer and to fill out our eligibility form.

What's in it for Me?
Elevate for Life takes life insurance producers on a unique journey that pairs you with some of the most highly-respected experts in the business to bring you proven practices for growth and retention.
As an Elevate for Life member, you'll gain a deep understanding of our coach's sales processes and marketing techniques to give your clients the most exceptional experience. Not to mention, you'll gain your own insights into what it takes to be at the top of the industry.
Exclusive Access for Exclusive Members
When you gain your Elevate for Life membership, you gain access to these exclusive offerings:
Top-producing mentors
You get full access to our coaches' marketing programs, materials, and office systems—plus personalized training through conference calls and office visits.
A personal marketing consultant
Working with you one-on-one, your marketing consultant provides vital support to your business, keeping your marketing on track with the right tools to reach your goals.
Complete online marketing & sales platform
You get your own one-stop-shop for all your Elevate tools, services, videos, and offerings in a user-friendly platform.
A strategic marketing plan made for you
Based on your business model, you'll get the most effective, customized marketing plan made specifically for your company.
Personalized marketing calendar
Organize your efforts and stay on track with all your marketing activities to keep your brand top-of-mind with your clients and prospects.
Road map for implementation
With accountability in mind, we strategically direct you so you fulfill your defined marketing goals.
Advanced data tracking & analysis for ROI evaluation
Track and measure results to continue strategizing your marketing efforts with our proprietary tool.
Top-of-the-line resources based on proven tactics
You get best practice advice on seminars, client education events, referral programs, presentations, whitepapers, direct mailers, video scripting, ad series, and much more.
Creative Services
You'll have a full-service creative team on your side. With an extensive toolbox of tactics and strategies, your marketing can be made more memorable. With our help, you can be branded as a trusted advisor in your area.
Expert Coaches to Propel Your Business
Elevate for Life's passionate team of experts are here to help you every step of the way. From coaching materials to seminar procedures and everything in-between; our coaching panel has you covered.
Schechter Wealth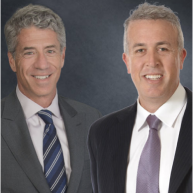 A boutique wealth advisory firm, Schechter Wealth has been advising wealthy families for over 75 years on life insurance design and preparation, income and estate taxes, business succession, and charitable planning.
They bring highly sophisticated design and implementation to the table, as they constantly scour the market and conduct in-depth research to find the best products, solutions, and opportunities for their clients.
Training includes, but is not limited to:
Advanced life insurance opportunities
Unique marketplace opportunities
Conventional strategies
Insurance planning
Eszylfie Taylor
Looking for surefire ways to build relationships with your clients through financial education? Look no further than Eszylfie Taylor.
With over 13 years of experience, the "Method Man" focuses on educating his clients to build their trust, allowing for him to build customized solutions.
Based in Pasadena, California, Eszylfie focuses on retirement solutions, life insurance, and estate planning with his clients who range from families to athletes, and entertainers to business owners.
Training includes, but is not limited to:
Successful strategies for goal setting – helping you grow your business
Powerful closing phrases that win you business
Booking appointments with top-level decision makers
Crystal Langdon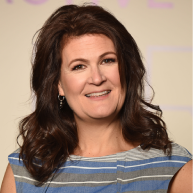 A Certified Financial Planner™, investment advisor, and founder of Crystal Clear Finances; Crystal Langdon is an expert in the financial industry. She is an established radio personality, successful author, and international speaker who provides practical and simple solutions to the intricacies of taxes, saving strategies, and investments.
Her ability to impart knowledge, impact lives, and ignite futures make her a highly sought after financial coach. Her 15+ years of experience will help you create and cultivate wealth for your clients in the most tax-efficient manner.
Training includes, but is not limited to:
Marketing your firm
Seminar procedures
Operations and administration
Team development
David McKnight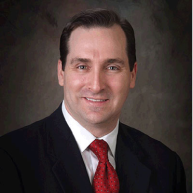 David McKnight is well-known across the country for his popular retirement workshop "The Power of Zero". His "zero tax" paradigm has been featured in national magazines and is also the premise of his #1 Amazon bestseller, The Power of Zero: How to Get to the 0% Tax Bracket and Transform Your Retirement. Throughout 20-plus years in the industry, David has trained thousands of financial advisors on his strategies and currently enjoys mentoring an elite group of advisors.
Training includes, but is not limited to:
His turnkey marketing strategy for the zero-tax paradigm
The sales system designed to get you in front of consistently motivated prospects
Next-step university workshop mentorship programs
Gain Business Know-How With ElevateU
If you're a financial advisor, you know that learning is never over. That's why as an Elevate member, you'll get access to our exclusive ElevateU events.
ElevateU events are two-to-three-day events that serve to catapult your business ahead of the competition. Through instruction and idea sharing, you will be learning from the best in the business who want to help you implement your ideas and best practices. Plus, you'll enhance your business skills by improving your marketing strategies, bettering your prospective client meetings, and developing more efficient systems to run your day-to-day business.
Elevate for Life is an ultra-unique experience that is different from anything our industry offers. With the help of financial gurus who love working together, you gain exclusive access to some of the best information available to make your company boom.
We know, it sounds great because it is great.