When was the last time you took a Fall Vacation?
As a financial advisor, I'm sure you are always looking for sources that offer support on how to best serve your clientele. We remain plugged in through our cell phones, computers and intelligent devices even on our time away from the office. Many advisors make themselves overly available to their practices instead of relying on a full service team for overall business support.
In reality, taking a true vacation is important for both physical and mental health. Taking time off is better for work performance and productivity. For example, a 2011 Harvard Medical School study found that sleep deprivation costs American companies $63.2 billion a year in lost productivity. Ernst & Young offers another example. In 2006, the company conducted an internal study of its employees and found that for each additional 10 hours of vacation employees took, their year-end performance ratings from supervisors (on a scale of one to five) improved by 8 percent. What's more – retention rates were significantly higher among vacationers.[i]
Time off is medicine. Studies show that vacations are as important as watching your cholesterol or getting exercise. An annual holiday can cut the risk of heart attack in men by 30 percent and in women by 50 percent. Vacations have been shown to cure burnout, the last stage of chronic stress, epidemic in today's 24-7 culture. Time away from the source of stressors helps collect crashed emotional resources, such as a sense of mastery and social support.
Look at these observations on how a vacation can benefit your health and well-being: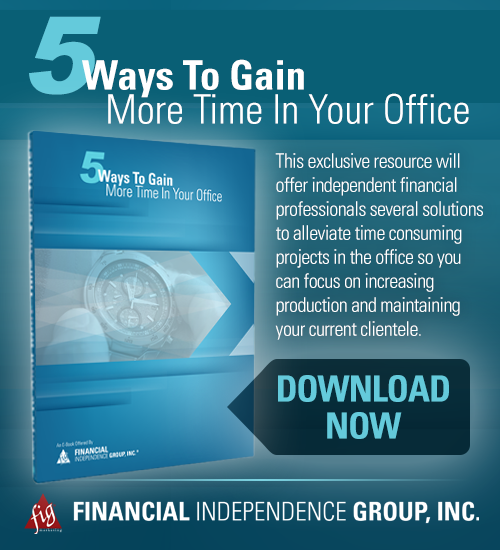 Relieve stress – The very first benefit of leaving everything behind and relieving your brain of all your worries is reduced stress. Several studies have shown a direct link between stress and health conditions such as headaches, cardiovascular diseases, cancer and other types of infections acquired as a result of a weaker immune system. [ii]
Improve your mental skills – Some studies have found a positive relationship between vacations and intellectual function. A well-rested mind that is free of worry is often more effective.
Improve your physical health – Besides getting you away from daily stressors, a vacation often gives you the opportunity to catch up on sleep and exercise, two simple remedies for many aches and pains.
Strengthen family ties – Too often, in our fast-paced daily routine, family relationships suffer. A vacation is a great opportunity to discover each other in a different setting and to build lasting memories.
One of the main reasons that advisors neglect to take time away from the office is a fear that things will not run as efficiently in their absence. Having a reliable, trustworthy office staff in place is key. Outsourcing to a reliable organization like FIG to keep momentum and give peace of mind is a solution that will maximize the impact your practice has in the market place. This will allow for the much needed R&R while keep your business moving forward.
---
[i] http://financialadvisoriq.com/c/1078963/112903 Jonathan Goldman, Financial Advisor IQ
[ii] https://www.standardlife.ca/wellness/en/lifestyle/vacation.html The benefits of vacation, Five reasons to go on vacation