Independent financial professionals have complex jobs. In a single day, financial professionals could juggle between marketing, financial planning, website management, client meetings, and data gathering—to name a few.
Luckily, technology and financial technology (fintech) have created solutions that make life easier, while satisfying the changing needs of your clientele.
To take full advantage of the tech boom happening in the industry right now, here are 12 easy-to-use tech tools for financial professionals to use in their day-to-day operations.
1. A powerful and mobile-friendly website.
We had to start somewhere, right? It should come as no surprise that you need to have a great website to thrive today. Well-designed websites can do wonders for a business. With a useful website, you'll increase your brand's visibility, make great first impressions, position yourself as the expert, and even collect valuable leads.
Important features your website should have:
Clearly answer "what we do"
Offer a responsive design for all devices
Create and communicate a compelling value proposition
Include calls-to-action on your homepage
A blog to publish new and fresh content
2. A social media automation tool.
You're not alone if you gave a slight eye roll after reading "social media," but the reality is it's an important aspect for any business and it's here to stay. Social media channels have become valuable marketing tools for financial professionals who utilize them properly, but they can be hard to manage when you're dealing with multiple posts per week across various channels.
Enter social media automation tools.
Stop wasting time and start getting the most out of your social media marketing by utilizing an automation tool like Hootsuite, Buffer, or our personal favorite, Sprout Social. These tools make scheduling your posts a breeze and deliver valuable insights and analytics so you can learn what's working and what's not, adjusting your strategy as you learn.
3. Email marketing automation.
You're running a successful business. You don't have time to send emails all day. That's where an email marketing automation software with autoresponder comes in. With an email service like Constant Contact, you can better market your business by using valuable content to engage existing clients and prospects.
You can regularly send new whitepapers, newsletters, event invites, and more to get your audience engaged with your brand. For example, you can nurture leads captured on your website by creating a sequence of emails—or workflow—packed with valuable content to help convert them to clients.
Here's an example of a potential email autoresponder workflow:
Day 1: Someone opts into your mailing list, and you send them an email introducing yourself and your business, along with the content they were promised in your lead capture form.
Day 4: Send them a new piece of related content, such as a client guide or a new blog post.
Day 9: You send an email inviting the recipient to your next seminar or event and include a guide or whitepaper related to the event's topic.
Day 12: Check back in and include a new piece of relevant content.
Day 16: This final email could include a "why us" piece of content and urge them to set an appointment for a complimentary financial review.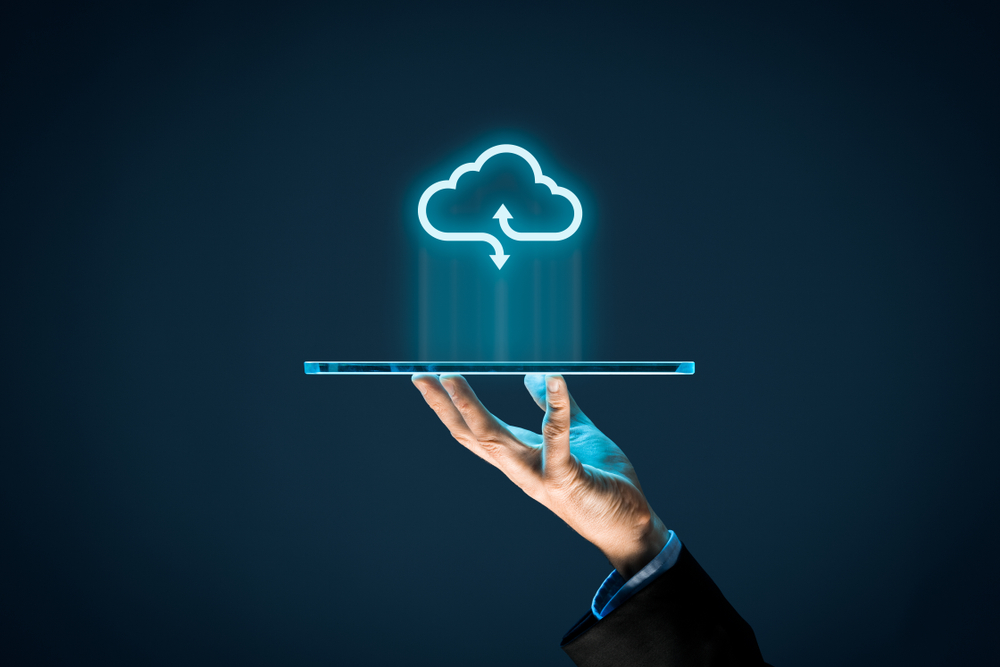 4. Cloud-based back-up, storage, and transfer system.
A.K.A. Dropbox or a similar service.
These online services allow you to store and share your important business documents in the cloud, bringing all your business files into one easy-to-use interface. With continuous upgrades in accessibility and security, cloud-based storage systems have improved financial professionals' efficiency by allowing you and your clients to easily access and share important information from anywhere in the world.
These easy-to-use platforms are great for your business needs and deliver a value-add for busy clients, or for those who prefer access to their documents.
5. Paladin Research and Registry.
Paladin Research and Registry is an investor watch dog organization who has an online directory to match people seeking financial planning to a financial planner. It's free for consumers, but as a financial professional, you'll have to pay a small fee.
Here's how it works:
You'll work with Paladin to vet your background
They'll document your credentials, business practices, and ethics
Once you've passed the screening, you'll be placed in their registry, boosting your professional profile
Then, people using the service will be able to find you using the directory service
OR, people can use their Financial Advisor Match Service that'll use an algorithm to match you with prospective clients
If you receive a match, you'll contact the prospect to conduct a simple pre-interview. If they like your offerings and service, they'll select you for another in-depth interview. From there, the rest may just be history…
6. The NestEgg Estimator.
A $0.99 Google app, the NestEgg Estimator is a user-friendly app that packs a ton of great planning features for you and your clients alike. You can put in as much or as little information as you'd like to get the financial picture you're looking for, and the app also allows you to play out different scenarios such as job loss, spending, and expenses.
Here are just a few things you can do with the NestEgg Estimator:
View year-by-year financial simulations of income, expenses, assets, taxes, and debt
View year-by-year breakdown of expenses
Calculate savings at retirement
Determine if clients will outlive their savings
Maximize their 401(k), IRA, or Roth contributions
Customize income, expenses, assets by time horizon, change rate, and taxable status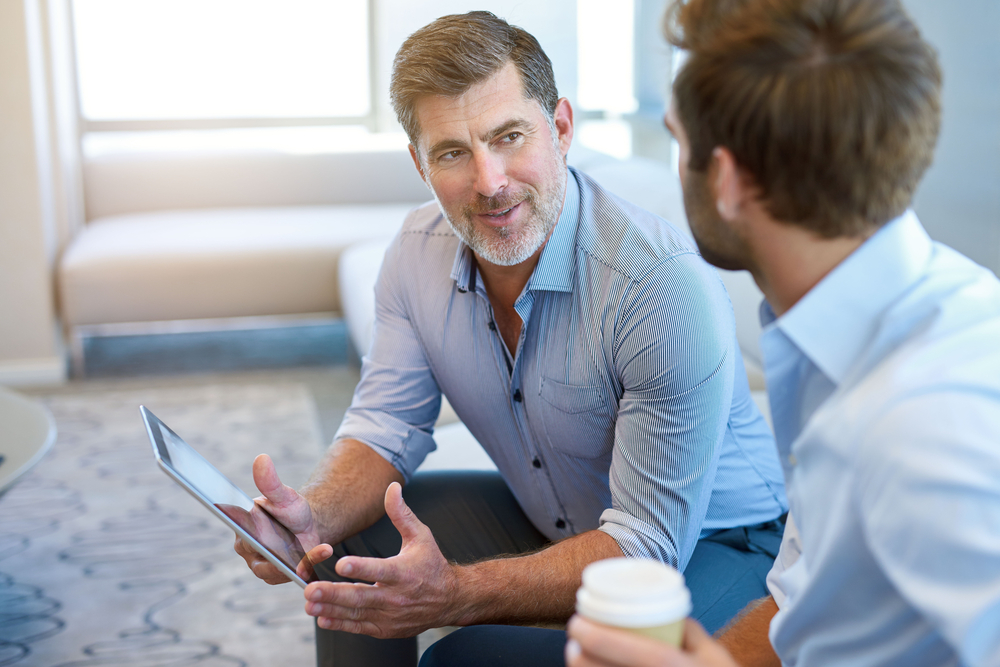 7. iPad or Android tablet.
Prospects and clients want their financial planners to embrace the latest tech offerings to assist in their planning. And carrying a tablet to your meetings will give you that preferable tech-savvy impression. Purchasing a "professional tablet" to use around the office and in meetings will make life easier on-the-go. In fact, you can basically run your entire office through a Microsoft Surface or iPad Pro.
Using a tablet not only conveys you're on top of your tech, but it also makes sharing information easier during meetings. The large display screens make for an excellent presentation tool, and their lightweight build leaves your laptop feeling like a dumbbell.
You can even opt for LTC connectivity, so you won't have to worry about finding a Wi-Fi connection to get your points across.
8. Precise FP.
Tired of gathering data on your clients and prospects, wasting precious hours each year? So were the founders behind Precise FP.
With Precise FP, you can outsource your tedious data-gathering by utilizing their interactive and user-friendly experience. Your clients and prospects can input their information and attach any appropriate materials, and voilà—their information is aggregated into consistent, visually-appealing forms to use in your planning.
Here's how it works:
Customize your data-gathering templates to your preferences
Add your client and prospects accounts
Engage your clients and prospects in one click
Review and export data to your CRM or financial planning tool
9. Online meeting scheduler.
As fun as phone tag may be (it's not), online schedulers are an easy way to eliminate the frustrating back-and-forth that can come with client meetings. Easily inserted into your webpage or email footer, online schedulers like TimeTrade or Calendly allow your clients and prospects to schedule a meeting time with you without all the back-and-forth phone calls or emails.
Not to mention, the scheduler will automatically adjust your calendar when an appointment is made. So, if you get an appointment for 1:00 PM, it'll automatically block off the time slot for future appointments, eliminating the possibility of the dreaded "double book." You can eliminate a lot of unneeded headaches by using an online scheduler.
10. Virtual meeting support.
Your client demographic is only going to get younger. Because of that, it's important to accommodate virtual meetings.
The days of clients walking into your office to sit down are dwindling, becoming less popular among millennials and other younger generations. Video conferencing tools like Zoom or Skype are user-friendly and provide free ways to effectively communicate with clients and prospects.
All you'll need is a computer or mobile device with a good camera, a quiet place to hold your virtual meeting, and an account with whichever service you choose.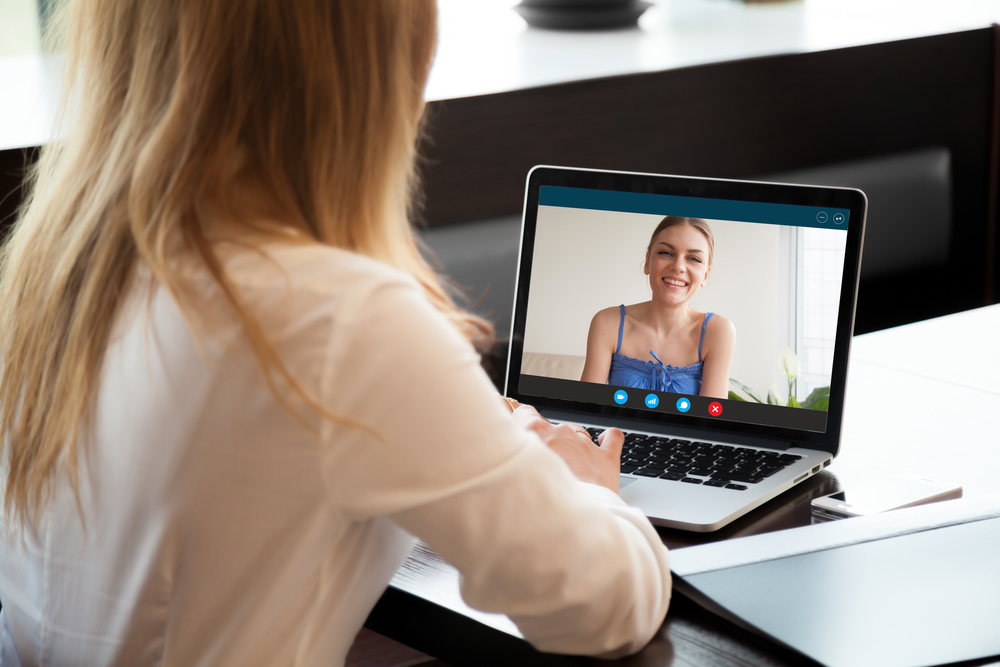 11. Google Alerts.
Whatever your professional interests, Google Alerts is the perfect tool to keep up-to-date on all the latest industry happenings. Google Alerts provides a simple way to set up alerts for keywords, so you can get a daily recap of media mentions online.
You can get alert for industry terms like annuities or life insurance; as well as alerts for your name or business name. With Google Alerts, you'll always be aware of what's going on in the industry—and who's talking about your business.
12. A robust customer relationship management (CRM) software.
No matter the industry, every professional who works with people should have a solid CRM system that goes far and beyond storing their clients' information. Independent financial professionals are no different.
With a robust CRM, you can build files, generate task and appointment reminders, record meeting details, check in on your pipeline, and more. If you're looking for a better CRM experience, check out our Force CRM in the FIG Agent Portal. It's a new way to do business and connects seamlessly with all things FIG.
What you get with Force CRM:
Record and track all client and account information
Built-in marketing tracker for prospecting, mentoring, and client engagement
Track prospects, goals, and more in a visually appealing pipeline
Access from any mobile device
Unlimited file storage and real-time data feeds
And more!
With Force, you can manage your entire office in one easy-to-use interface.
In a Nutshell…
Whether it's embraced or not, technology is redefining the way independent financial professionals do their jobs each day. By finding and utilizing the tools that provide value to your clients and your business, you'll build better relationships and maximize your firm's bottom line.
---
For Financial Professional and Internal Use Only – Not for Customer Use
This article is for educational purposes only. Financial Independence Group, LLC and its affiliates cannot guarantee the accuracy or completeness of any third-party software or technology.