Updated April 9, 2021, at 1:19 PM
According to Investopedia, a "boutique" is a small financial firm that provides specialized services for a particular segment of a market.
These companies often define their services by industry, client asset size, banking transaction type, or by other factors to meet the needs of a business sector that aren't usually addressed by larger firms. Keeping that in mind, is the boutique business model just a trend?
The Boutique Business Model
Before answering, we need to look at other vocations where boutique models have been successful. These businesses employ purposeful staffing along with a unique presentation style that caters to personalized services. This approach enables the customer experience to remain consistent each time for every client.
The boutique client is always the focus. The instant they walk in they become the center of attention throughout the office. Customers are always met with professionalism, warmth, and attentiveness. Successful boutiques are staffed with people who have a profound commitment to personalized attention for their customers each time for every client.
The boutique service model for business isn't a new concept. It's becoming more of a trend as it's embraced and revisited in today's marketplace. For instance, an emphasis on very specific techniques for physical conditioning has given rise to the boutique fitness studio. These studios are built around one or two methods to reach fitness goals (kickboxing, spin classes, or cross-fitness training).
Since consumers are more informed about health today, the physical conditioning boutique combines the customer's desire for convenience and their need to connect with others who are deeply committed to the way they approach wellness.
Another example includes boutique hotels. Accommodations that cater to the individual with a unique appeal, format, or culture re-invent an ordinary hotel stay into a memorable experience while still supplying a good night's sleep.
Focusing on a Niche Market
Focusing on niche markets and products while exercising superior customer service are the primary marks of any boutique business. These companies can offer specialized services at a fraction of the cost of their large conglomerate competitors. With more talented and experienced professionals working from their homes, they can offer the same quality while reducing the overhead that adds to the bottom line.
The rise in prominence of the smaller player is only a part of a wider trend sweeping the financial services industry. The word "boutique" no longer solely applies to start-up firms concentrating on a couple of core products but has become synonymous with all that's currently considered good in asset management. Firms of all sizes now describe themselves in terms of being a boutique in some way or another.
Staff numbers, advances in technology, and dependency on automation often lead larger companies down the path of impersonal service. They allow the pursuit of technology paired with the gain in efficiency to supersede the customer experience. This becomes the primary contrast between the bigger players and their smaller counterparts in the industry.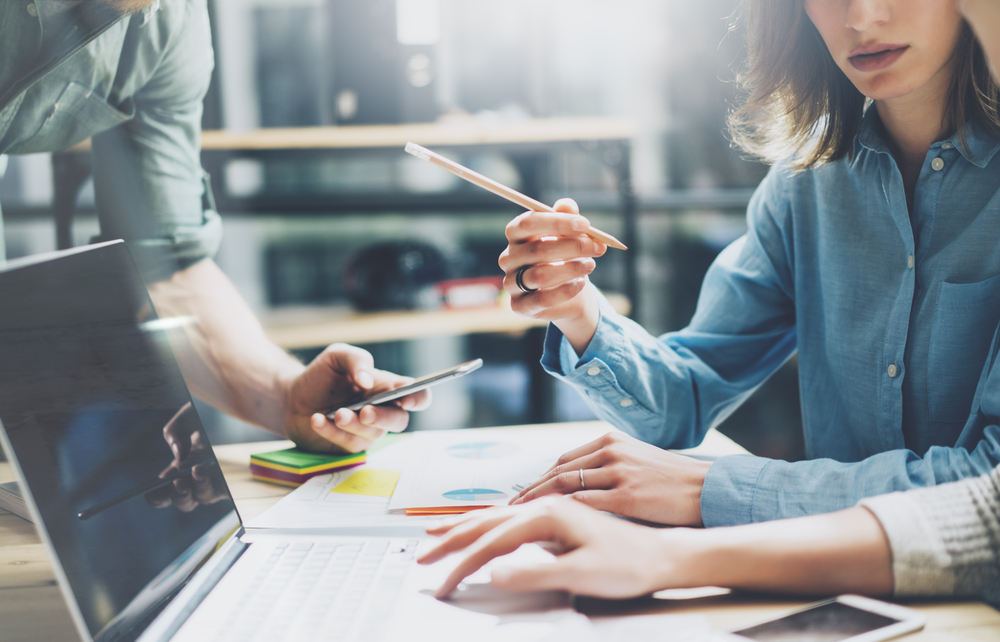 Customizing the Financial Experience
Larger organizations are taking notice and adopting new policies. While considering this thought, we must realize that there are some large companies that have been offering this kind of support through their networks from the very beginning.
The financial marketing organization (FMO) or insurance marketing organization (IMO) blueprint offers solutions to optimize product accessibility, suitability, and customization. The consumer should be aware that some are better than others. The individual or firm seeking the support of an IMO or FMO should look at the history of that company, its ethical standards, and its long-term partnerships.
The majority of practicing financial professionals are drawn into the industry out of a desire to assist others. Researching and presenting products for each client combined with sustaining a business is challenging. Establishing trust and building a strong book of business, where clients have peace of mind, requires planning. And proper planning takes time.
An FMO or IMO with specialized team members and strong ethics can create efficiencies that independent practices often lack on their own. Alongside their ability and effectiveness in reducing bureaucracy, can these large firms offer specialized and personalized services? The answer can be "yes" if the business is ultimately client-focused.
The Focus on Education & Relationships
At Financial Independence Group, we've always focused on education and building partnerships, to provide the strongest tools and ethical standards to our partnered financial professionals. This is so each affiliation works for the client and toward their best interests. Products and programs may be similar from company to company. How those offerings are tailored is what makes the difference in how they qualify.
It's like a business person buying a suit: tailoring the suit for the individual allows a custom fit. The FMO working with its carriers and their products, while listening to advisors' concerns for their clients, ultimately help tailor products and services. That enhances the client experience for everyone. This cooperation ultimately serves the clients' best interest.
Our philosophy is to build long-term, successful relationships while working with financial institutions, carriers, financial professionals, and clients to achieve the personalized goals of the client. So…how can we serve you? 
---