The FINRA Reg BI checklist is…encompassing to say the least.
Taken effect on June 30, 2020, the new FINRA Reg BI standard – along with Form CRS – outline what broker-dealers (BDs) and their registered representatives need to account for in order to comply with the new "best interest" standard of conduct.
These regulations aim to establish a level playing field among industry professionals, including requirements like:
Procedures and policies to suit the best interest standard
Full and fair disclosures written prior or during recommendations
Updates to company systems to ensure record-keeping obligations
Proper training to understand Reg BI requirements
…and many more.
Check out the infographic below to see where you stand with Reg BI's compliance requirements. It includes 20 key compliance requirements for Reg BI that you'll want to know. As with all compliance topics, be sure to carefully review all the rules and get answers to any questions you may have about the new FINRA Reg BI standards.
FINRA Reg BI Checklist
Click here to download the infographic to check off your progress.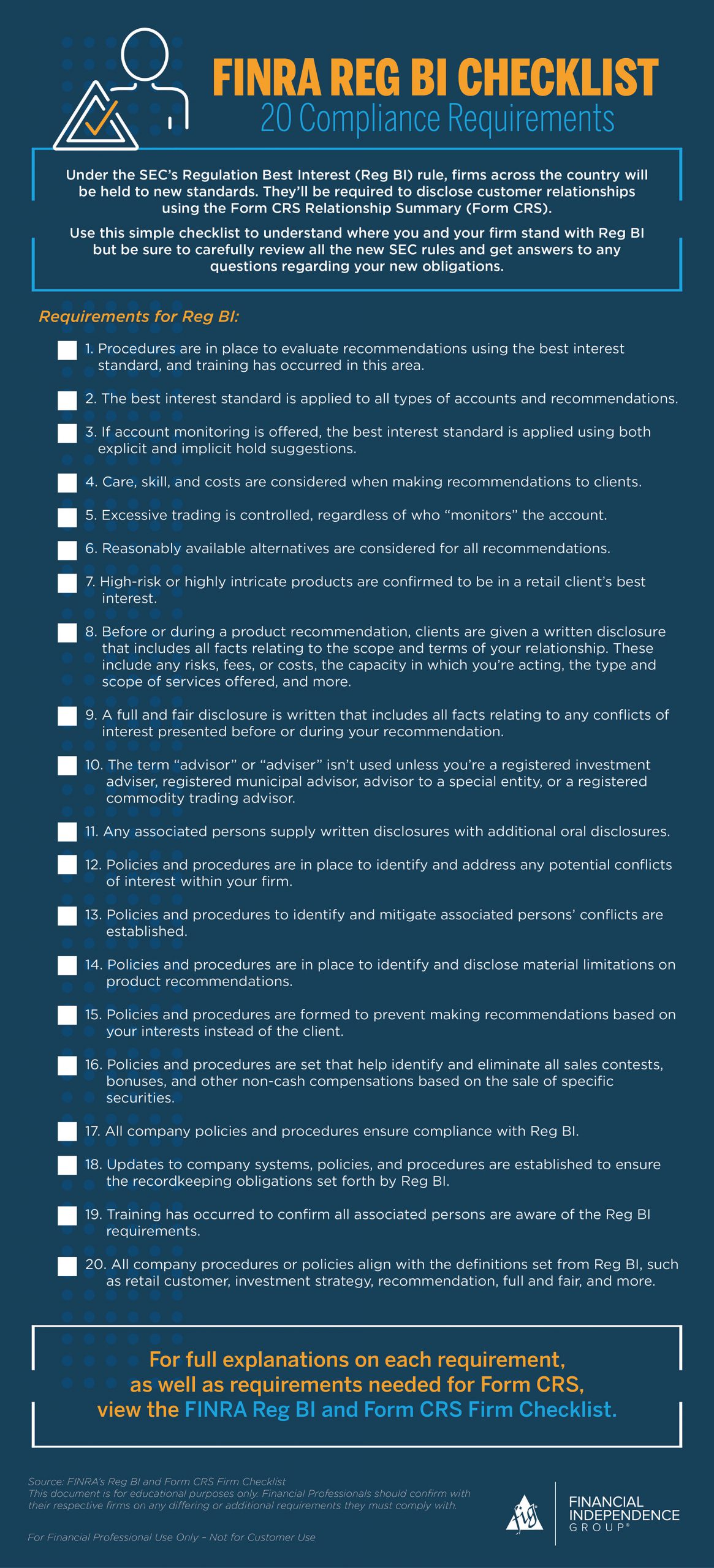 ---